From the desk of Dr. CHERi Love *Hugz* Cheri

I WANT TO BE THE AIR YOU BREATH


"I want to be the air you breathe"
"the lover's touch that soothes your need"
"the gentle hand that wipes your tears"
"the one who calms your darkest fears"
"the one who holds you through the night"
"soul to soul til morning's light"
"who claims your mouth in passion's kiss"
"I never thought I'd love like this."

"I want to be your fantasy"
"the one who brings you ecstasy"
"who'll take you in my hands"

"and love you as your need demands"
"I want to taste you on my lips"
"feel the motion of your hips"
"your fingers curling in my hair"
"your gasping, moaning breaths of air"
"the gentle thrusts that grow in need"
"intensify, increase in speed"
"I want to be the rush you feel"
"when all your senses start to reel"
"and when your body starts to shake"
"I'll be the one to ease your ache"
"I'll pull close your open thighs"
"consuming you with hungry eyes"
"heartbeats pounding, skin on skin"

"tight and wet I'll draw you in"
"We'll move as one, I'll sigh your name"
"as pleasure builds and passion reigns"
"I'll writhe beneath you, holding tight"
"nothing else could feel so right"
"Urging you to let it go"
"to let your hot desire flow"
"to fill you with aching need"
"as you explode all over me"
"moaning as I let go"
"just for you, my only one"
"drowning you in hot wet heat"
"kissing you real soft and sweet"
"I'll lick your skin and taste your sweat"
"in long, slow nights we won't forget"
"loving you with all I've got"
"for all you are and all you're not"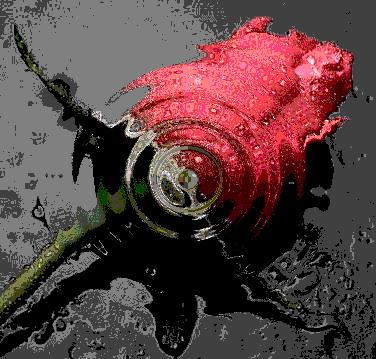 A few weeks ago the wedding of CHERi to Dmc2u was announced, but that was a little too soon!
CHERi reunited her real life vows with hubby , but she reported that her virtual wedding is still in the plans for June sometime to Dmc2u and she is very excited about both! :-)
We await the big day, good luck to you CHERi in both real life and virtual and congrats .