Promised for life.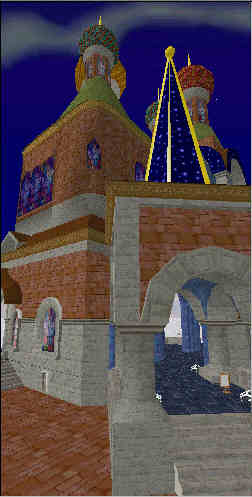 Yellowstone : scene of the crime
A marriage like a fairy tale. Over 100 cits attended, if our memory serves us well.
Thinking back we remember lots of snow, a stolen wedding cake and technical probs. We should have known that there would be trouble sooner or later.
No, you won't read the names of these citizens in article. Let's call them M and T. What happened between the two people who were so devoted to each other that no male tourist even considered trying a pass at M. No female citizen even grammed T a hot message, until....







One night in Yellowstone. A woman (L) without any scrupules openly seduced T, on Ground Zero! The other citizens present at that time, were shocked to the bones of their avatars. Someone even grammed your reporter to say : " I think L is M". Believe me, dear readers, how i wish i could believe that.
But your reporter is sure it wasn't M. She would never act like that on a GZ. She wouldn't play those games of make believe. No, we're sure, absolutely sure T was trapped in the web of an evil woman, who's sole intention it is to break up cyber marriages. To cause unhappiness in Active Worlds. Some research showed us there's a possibility it's Bill Gates behind this scheme. He sees Active Worlds as competition for his Palace. And as we all know, Bill doesn't like competition. Will Active Worlds find itself in the same position as Netscape? Even when the integrated web-browser is Microsoft based? Will we, good citizens all suffer problems comparable to the expiring plug-in trouble?
Let's hope that M and T talk about this. That they, because only they can do it, will block this vicious attack on Active Worlds.

Simon Says